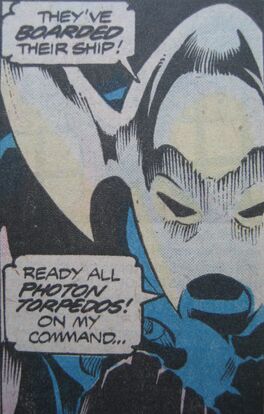 Prince Shaitan is general of Baron Karza's army, brother to Acroyear, and a traitor to the Acroyear race.
"[Acroyear's] turncoat brother whose treachery forced the proud race of Acroyears to submit to Baron Karza and to become shock troops in his war to dominate the Microverse!"
"Mayhap! But all your science has yet to find methods of regenerating my people--the Acroyears!"
--Shaitan, Micronauts, Vol. 1, No. 1
Community content is available under
CC-BY-SA
unless otherwise noted.